April 27, 2021

The trouble with werewolves.
This evening's Reader Meet Writer Series features Jaclyn Moriarty, the author of The Stolen Prince of Cloudburst. "I want everyone one to read it," says Carolyn Roys of Anderson's Bookshop in Naperville, IL, "because it weaves magic, ogres, faeries, intrigue, disaster, heartache, boarding school, sisters, friends and parents into the perfect story you won't be able to put down. I will place it in the hands of parents, teachers, grandparents and kids coming in to find the perfect book to hold their attention and remind them why they love reading. Moriarty gets it just right."
Fun fact: Jaclyn Moriarty's sister is the bestselling novelist Liane Moriarty!
Next week on May 6th is a conversation with Josephine Caminos Oría, whose book Sobremesa: A Memoir of Food and Love in Thirteen Courses is a perfect Mother's Day gift. The word refers to a Spanish tradition of relaxing at the table and talking to family after a meal.
"At once a magical matrilineage, recipe book, and love letter to Argentinian culture, Josephine's Sombremesa is not only a moving culinary memoir, but a timely cultural portrait and call to return to a slower, more sensual relationship with our loved ones and ourselves."—Allie Rowbottom, author of Jell-O Girls
Watch the beautiful trailer below, and register here.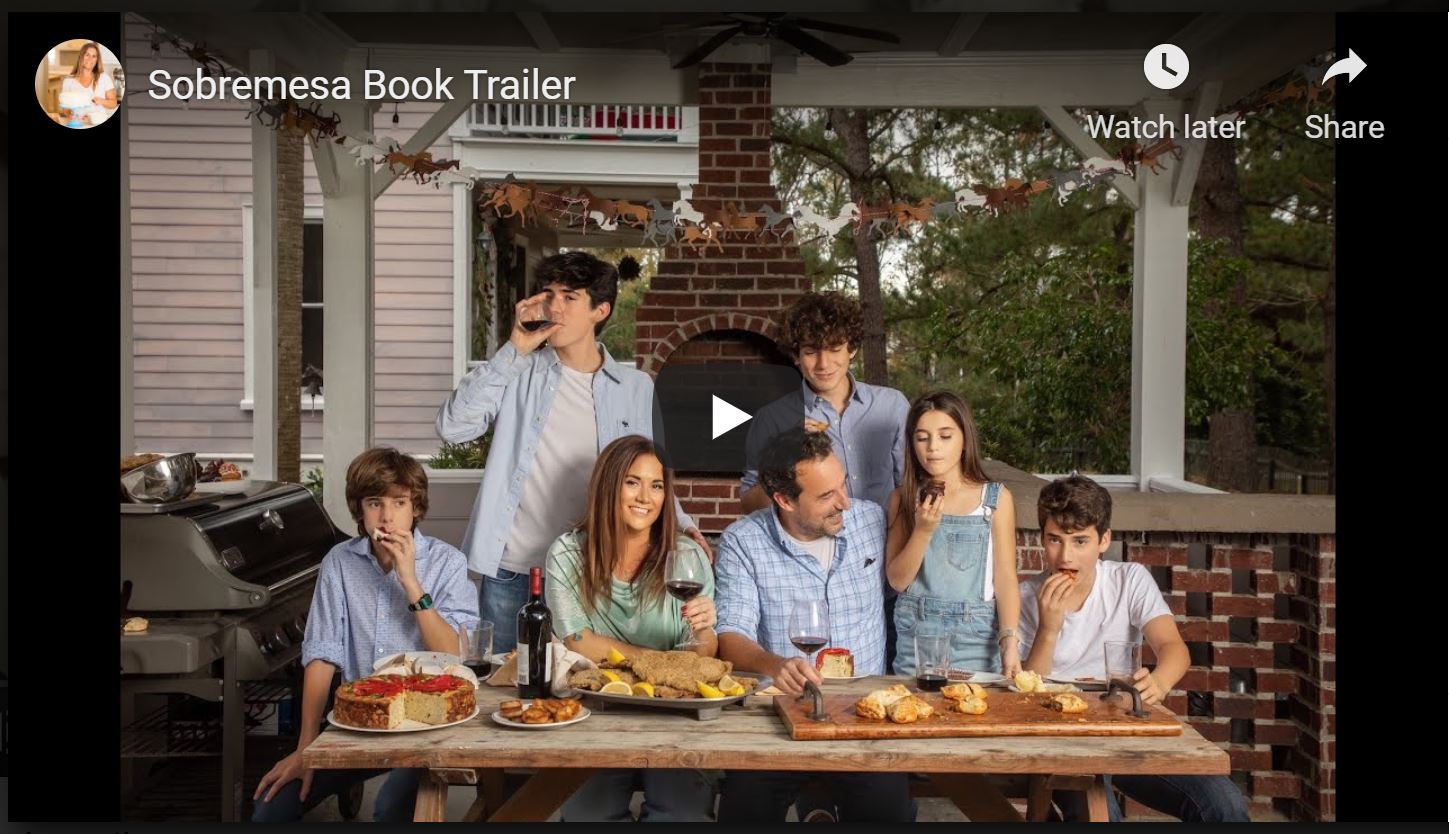 Read This Now | Read This Next | The Bookseller Directory
---
Coming up on the Reader Meet Writer Author Series:
NEW EVENTS!
The Last Thing He Told Me with Laura Dave
Tue May 11th 7:00pm - 8:00pm | REGISTER
Laura Dave is the national and international bestselling author of Eight Hundred Grapes and other novels. Her writing has appeared in The New York Times; O, The Oprah Magazine; Ladies' Home Journal; Glamour; Redbook; Self; and The New York Observer. Dave has appeared on the CBS Early Show, The Modern Love Podcast, and NPR's All Things Considered; and Cosmopolitan named her a "Fun and Fearless Phenom" of the year. She resides with her family in Santa Monica.
Blood and Treasure : Daniel Boone and the Fight for America's First Frontier with Bob Drury and Tom Clavin
Thu May 13th 7:00pm - 8:00pm | REGISTER
Bob Drury and Tom Clavin are the #1 New York Times bestselling authors of The Heart of Everything That Is, Lucky 666, Halsey's Typhoon, Last Men Out, and The Last Stand of Fox Company, which won the Marine Corps Heritage Foundation's General Wallace M. Greene Jr. Award. They live in Manasquan, New Jersey, and Sag Harbor, New York, respectively.